Going on Now Through January 2, 2017 Nothing is more powerful than love, especially when it's given away. Which is why Subaru of America, Inc. created the Subaru "Share the Love Event" a decade ago, and why we're proud to announce we will have made over $115 million in total donations. During this year's Subaru Share the Love Event, when you buy or lease a new Subaru, Subaru of America will donate $250 to one of the following charities of your choice.  

      American Society for the prevention of Animal Cruelty to Animals

      Make A Wish

       Meals on Wheels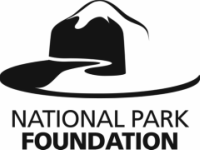 National Park Foundation

      Open Arms Mission
There's never been a more rewarding time to buy a new Subaru!
Subaru will donate $250 for every new Subaru vehicle sold or leased from November 16, 2017, through January 2, 2018, to four national charities designated by the purchaser or lessee.Pre-approved Hometown Charities may be selected for donation depending on retailer participation. Certain participating retailers will make an additional donation to the Hometown Charities selected. Purchasers/lessees must make their charity designations by January 31, 2018. The four national charities will receive a guaranteed minimum donation of $250,000 each. See your local Subaru retailer for details, or visit subaru.com/share. All donations made by Subaru of America, Inc.