Follow the signs! Our service drive has been temporarily relocated while we build our new showroom. When you arrive, look for these signs, directing you to the familiar faces of our

Subaru

service team. We appreciate your patience!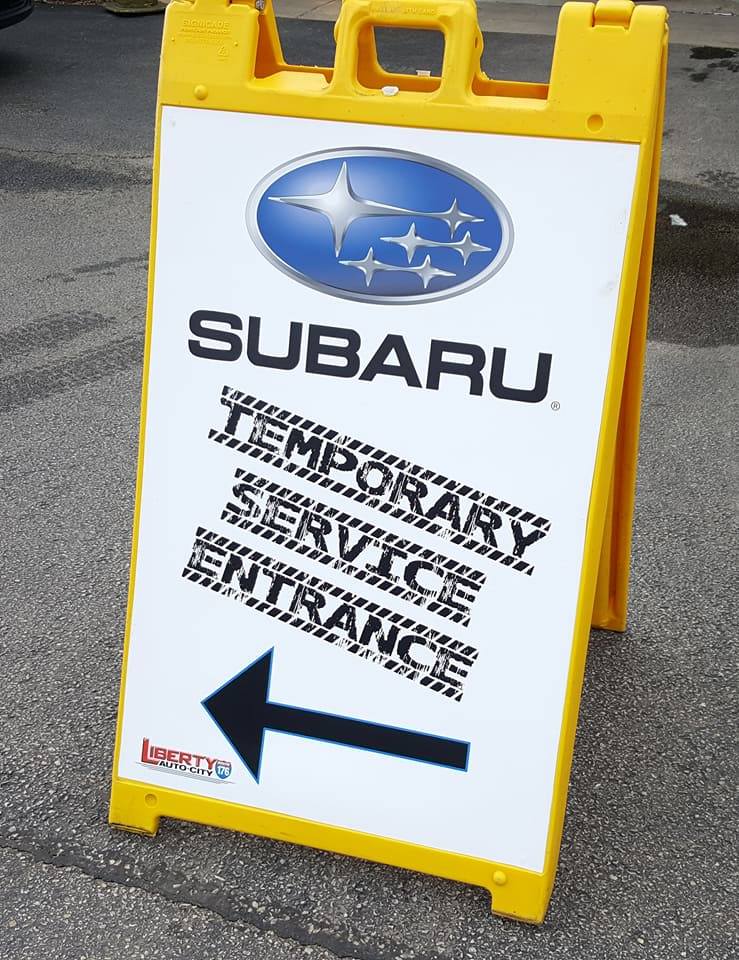 The new Liberty Auto City Subaru service building is up and running!  All brand new everything, including all brand new lifts, Hunter alignment machine, come and see why we strive to make sure you and your new or old Subaru are taken care of.   Oil changes to major mechanical repair, we are equipped for it all.  This facility will be a testament to our dedication of excellent service.