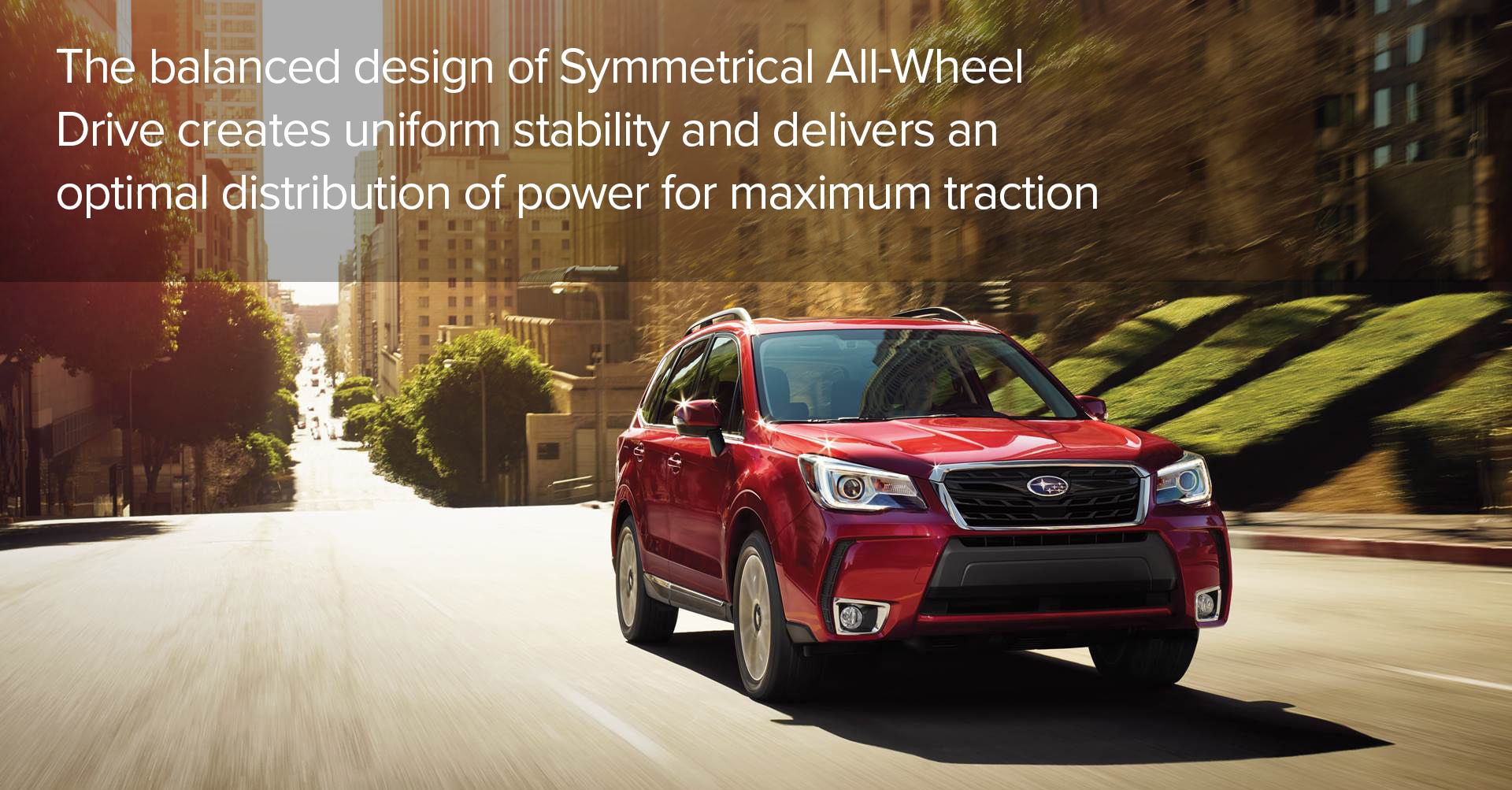 Whether you live in a dry and sunny climate or snowy and rainy area, all wheel drive on any new or used Subaru vehicle has many advantages. All-Wheel Drive optimizes your driving experience by providing more balance and traction on the road. With the Subaru Symmetrical All-Wheel Drive system, it redirects power to the wheels while getting a better grip of the road during any season. 

  Depending on what you plan to use your Subaru vehicle for, like hauling work equipment or towing mobile camping equipment; Liberty Auto City Subaru near Chicago makes choosing the right Subaru that suits all your needs quick and easy!
Pros of Subaru All-Wheel Drive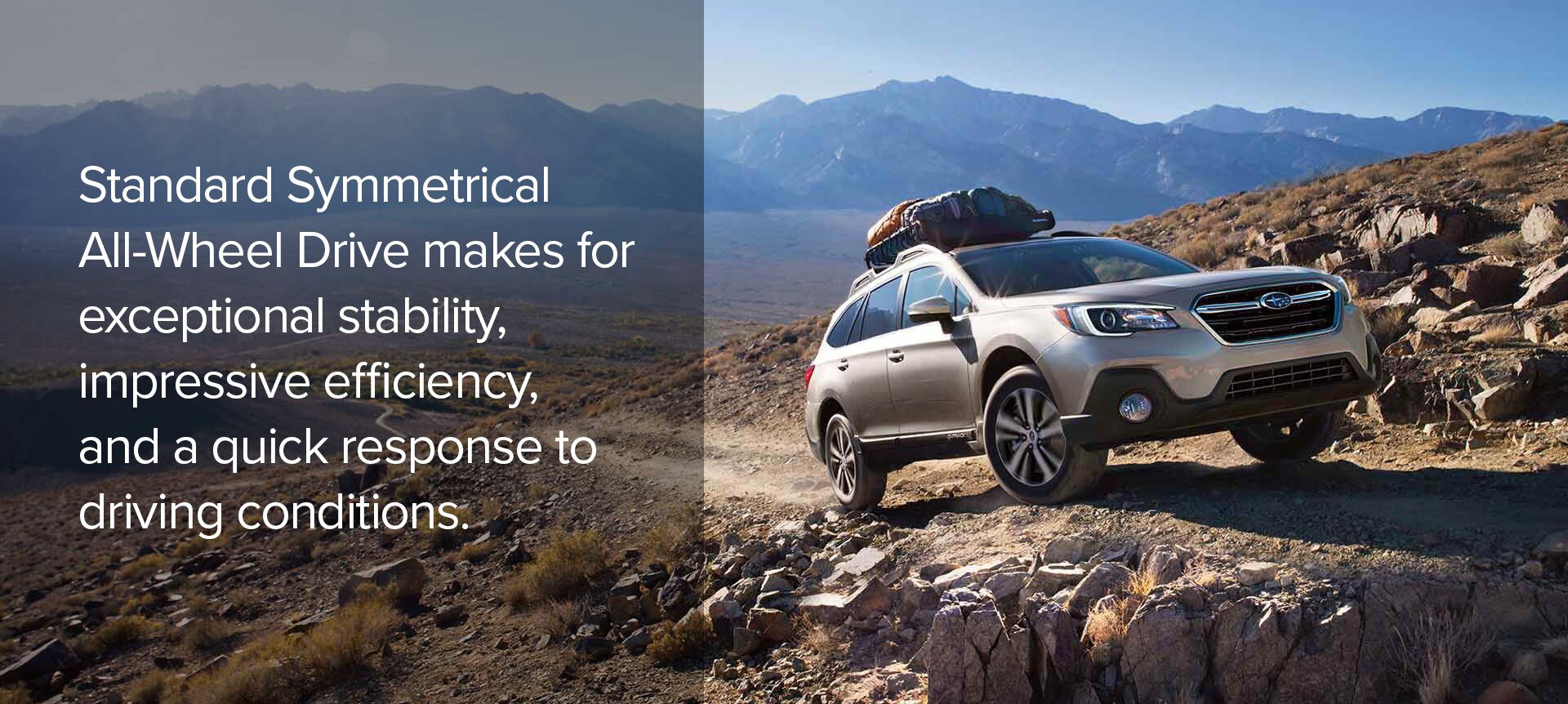 With Subaru's Boxer® Engine, power is sent to all four wheels continually that prevents sliding by a powerful grip of the road. The Symmetrical All Wheel Drive is also balanced on both sides for a more predictable and steady driving condition despite what mother nature throws your way. You can conquer every sharp turn and curve you encounter along the road with the equal distribution of balance that puts you in control.

  View Inventory 


Is Subaru All-Wheel Drive Better?
  "For the past 10 years, Subaru has the best-selling all-wheel drive cars in America!"[1][2]Everyone knows Chicago winters can be unbearable and painstakingly cold, that is why Subaru keeps all weather conditions in mind. With Subaru Symmetrical All-Wheel Drive (AWD), you will not only receive more power to wheels with the best traction for maximum traction and acceleration (especially during slippery conditions), but many more benefits such as:• Efficiency and Durability
• Stability and Control
• Power and Traction 


Do All Subaru Vehicles Have All-Wheel Drive?
The answer will baffle you, but yes! Every Subaru model offers Symmetrical All-Wheel Drive, except for the BRZ. Visit your local Chicago Liberty Auto City Subaru dealer to discover how amazing driving in an All-Wheel Drive Subaru vehicle truly feels!